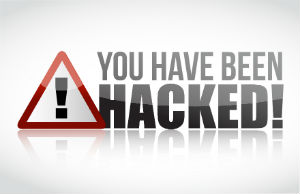 The Fight With Hackers
Decades ago, the term "hacker" was associated with computer wiz-kids: technically-adept masters of the emerging computer revolution. These individuals didn't always stay within the bounds of the law, but they were more likely to be motivated by exploration and curiosity than financial gain. Today, though, the word has a decidedly more sinister connotation.
When people talk about hackers in the twenty-first century, they are talking about computer criminals. As the popularity and economic importance of the Internet has exploded over the past couple of decades, a growing underworld of skilled and crafty law-breakers has sprung up to take advantage of it. Leveraging the complexity and interconnectedness of modern computer systems, they are able to exploit technical vulnerabilities quickly, effectively and often with little chance of being detected.
Hacker Activities
According to IdentityTheft.com, approximately 15 million United States residents have their identities used fraudulently each year with financial losses totalling upwards of $50 billion. Click here for report. Identity theft is one the most common — and most lucrative — hacker activities. While the precise methods of execution are constantly evolving, it involves stealing a user's personal and/or financial information. This can include things like social security numbers, addresses, dates of birth, passwords, account numbers and more. The thief than uses this data to open credit cards, take out loans and wrack-up debt in the victim's name. By the time the victim even knows anything has happened, it is often too late.
Trying to stop hackers is a constant and never-ending battle. While a few are caught by law enforcement, there are always countless more ready to take their place. The very nature of the Internet — which is constantly changing and was designed to share, rather than secure, information — makes stopping hackers a tremendously difficult task.
Many Efforts & Small Changes Necessary  
Despite the best efforts of both governments and private network security firms, the problem seems to only be getting worse. In the summer of 2014, a group of Russian hackers successfully pulled-off the largest-ever identify theft operation. In total, they nabbed a head-spinning 1.2 billion username and password combinations, along with over a half a billion email addresses. These were stolen from a wide range of different websites, from large to small. Currently, though, the identities of the exact websites the hackers compromised have not been released to the public.
One of the easiest and most effective things a user can do to prevent identity theft is to change his or her passwords regularly. That way, if your login credentials are stolen, there is a good change they will no longer be valid by the time a hacker gets to actually trying them out.