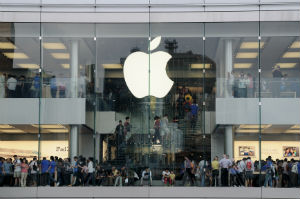 What To Expect From The New iPhone 6
September 9th was a big day for Apple fans as the iPhone 6 was officially unveiled. In the lead up to the unveiling at the Flint Center there are a few things that we already expected to see. For everyone who didn't wait at the Flint Center, here is a roundup of what is already known about the Apple iPhone 6.
iPhone 6 Features
The talked about change, and the most well known, is the fact that the iPhone 6 is going to be available in two screen sizes, 4.7 inches and 5.5 inches. However, this could be a dilemma, see ZDNet's report on the screens. The larger display, already been referred to as the iPhone 6 Plus, brings iPhone back into the competitive space of Windows and Android phones that have already been sporting larger displays.
Screen size is the not the only thing that is going to change, as both iPhone 6 models are expected to borrow a few design elements that previously were only seen on the iPod touch and iPad. For instance, look for rounded corners, a True Tone duel-LED flash, pill shaped volume buttons, and the power button on the right of the device.
Floating Rumors
Some rumors are also circulating that some of the iPhone 6 models might have a double sapphire display and both models of the phone reportedly are going to have better cameras than previous iPhone models. The iPhone 6 Plus as it is tentatively being called, might be able to sport the Optical Image Stabilization feature due to its size and might even be able to carry 128GB onboard storage. Of course, all of this would have to come with a higher price tag but it would likely be worth it for heavy fans of the brand.

Images that have been leaked online for a completed logic board suggest that the iPhone 6 smaller model will offer 16GB as its low end offering with 1GB of RAM. It will run off of a Qualcomm MDM9625M LTE Modem and be able to reach speeds as high as 150Mbps. The specs for the basic iPhone 6 Plus model are not known at this time although it is likely it will contain some of the same components.