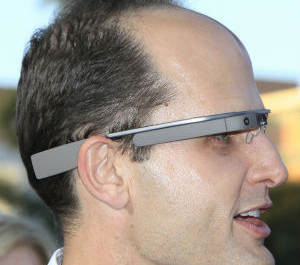 Quick Peek At Google Glass
Google Glass is an innovative type of personal electronics device. Unlike most electronics, they are worn on the head and controlled with speech. Google intends for them to be the world's first 'ubiquitous computer'. The display is small and gives its wearer data in a similar way to a smart phone.
Availability
Google provides the wearer with a choice of four frame styles made by the Italian luxury eye wear company Luxottica. The Google Glass screen and computer are easily movable from one frame to another. The Google Glass device is the smallest yet mass-produced head-up display. It is more streamlined than military standard gear and lighter than a pair of typical sunglasses. In April of 2013, Google started the 'Explorer Edition'. These early prototypes cost $1,500 each. Now, a limited number are available to the public at much less. A wide release of Google Glass is scheduled for later in 2014.
Applications
Google Glass runs a specialized version of Android. It uses the Google Play marketplace. It will run many standard Android applications. It uses a full range of Google's software, including Google Maps, Google Now, Gmail and others.
Many developers have begun to create apps just for Glass. All applications developed for Glass must be created to run without ads, for free.
Praise and Concerns
Glass has been widely praised for the great technological advancement that it is. At the same time, it has raised many fears about privacy. There are worries about people recording others without their knowledge. Others worry about unscrupulous people using the device to stalk strangers in public.