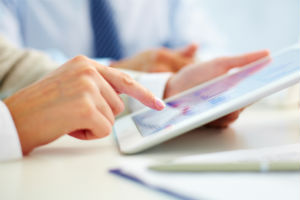 Review Of The Surface Pro 3
With the release of the Surface Pro 3, billed by Microsoft as the tablet with "the power and speed to do real work." Many consumers are seriously considering whether a tablet really can render their laptop obsolete. After all, tablet devices have been embraced by millions of users; according to TabTimes, as of 2014, approximately two-thirds of all American households will own a tablet, up 44 percent since 2011. However, it looks as though Microsoft is looking at the Pro 3 to handle some business- literally.The Pro 3 packs a Core i5 processor that's just as powerful as any mainstream laptop, which business users with demanding productivity needs like. So what's this laptop really about?
The Specs
This latest addition to the Surface Pro lineup of tablets sports some impressive laptop-like credentials:
12″ touchscreen with 2160 x 1440 resolution
Up to 9 hours of web browsing per battery charge
4GB or 8GB of RAM
64, 128, 256 or 512GB of onboard SSD storage
Bluetooth 4.0 & Wi-Fi 802.11 ac + 802.11 a/b/g/n
Ports include a 3.0 USB, headset jack, Mini DisplayPort and a microSD slot
Dual 5.0MP cameras (front and rear)
Stereo speakers and microphones
Intel 4th generation i3, i5 or i& Core processor
1.76lbs
That's right – less than 2 lbs with a 12″ screen; nearly a full pound less than the 11″ Macbook Air.
The Surface Pro 3 includes Windows 8.1 Pro, adding to it's appeal as a viable laptop replacement. Users can navigate with the included stylus (Microsoft calls it a pen), a keyboard, the touch pad, a Bluetooth mouse, or a combination of all of the above.
User Experience
In comparison to traditional laptops, the Surface Pro 3 is lighter, has a longer battery life and it delivers exceptional optics. Thanks to the Intel processor and solid state hard drive, this device boots up quickly and offers strong WiFi connectivity.
The Surface Pro 3 features Microsoft's popular Snap feature that lets users operate two different programs side-by-side; including this perk in their latest tablet helps boost the appeal of this device for consumers who are considering it as a laptop replacement.
One of the things that helps position Microsoft's latest tablet as a laptop replacement is their slick Type Cover; the futuristic keyboard/cover that is always front and center in their ads. Unfortunately, the colorful keyboard is an optional accessory that adds another $130 to the cost of this device.
With all things small and lightweight, compromises are inevitable; unlike their beefier laptop counterparts, the Surface Pro 3 simply can't perform when it comes to graphic-intensive gaming or serious multitasking. This might not be a deal breaker for most consumers, but if you are looking to this tablet to replace your laptop, be aware that the performance specs of the Surface Pro 3 may not be a match for traditional computers.
The Verdict
The Surface Pro 3 is Microsoft's most advanced, user-friendly tablet to date; it delivers impressive performance in a small, lightweight package that's sure to be a leader among the next generation of tablet devices. PC users will appreciate the familiar layout and functionality of the Windows environment, while mobile users who are looking to lighten their load can enjoy a responsive, feature-packed mobile device that's larger than a tablet and lighter than a laptop in Microsoft's Surface Pro 3.